When a window gets broken, you need a fix fast. This holds true no matter what time of year it is – your home needs protection against drafts, cold, rain, and insects. Even though you need help fast, there are still a few questions you need to choose ask of contractors in the Calgary area. Making sure that the contractor you choose meets the criteria below will help you avoid hiring somebody who can get the job done fast but not well.
Make Sure the Contractor Carries Insurance
A professional full-time contractor should have liability insurance in case something goes wrong. Contractors carry insurance to protect both themselves and the customer in case of an accident. That way, a dropped window pane or an incorrect install doesn't leave you on the hook. Instead, legitimate accidents during the installation get covered by the installer's insurance and keep you from having to pay for extra parts and labor. Before hiring a contractor, make sure that you ask for proof of liability insurance. If they cannot provide evidence of this insurance, it means that they likely don't stand behind their work and you should look elsewhere for your window needs.
Check about Experience
You might not have time to go through a lot of customer reviews and do detailed research about a business before you hire them for an emergency window job, but that doesn't mean you have to go in completely blind, either. A quick web search will give you a breakdown of a window company's customer satisfaction rating, especially if they have outstanding complaints from customers. Most importantly, be sure that you ask the contractor about their level of experience. Having a new contractor is not necessarily a bad thing, but you should definitely look for a veteran installer when it comes down to finding somebody who can replace your windows on short notice.
Find High-End Products and Good Warranties
Your broken window could be an opportunity if it was inefficient or out of date. You should make sure that any window installer you contact carries high-end, energy efficient windows. If they do, you might want to consider taking the chance to upgrading your older windows. The extra cost now could save you significantly on energy costs in the future, and you might even qualify for a rebate from the province of Alberta if you make sure to save your receipts and invoices. Regardless of whether you want to take the opportunity to do this or not, you should make sure that any new product that gets installed comes with a warranty. A lifetime warranty is best, but at least 10 to 20 years if desirable.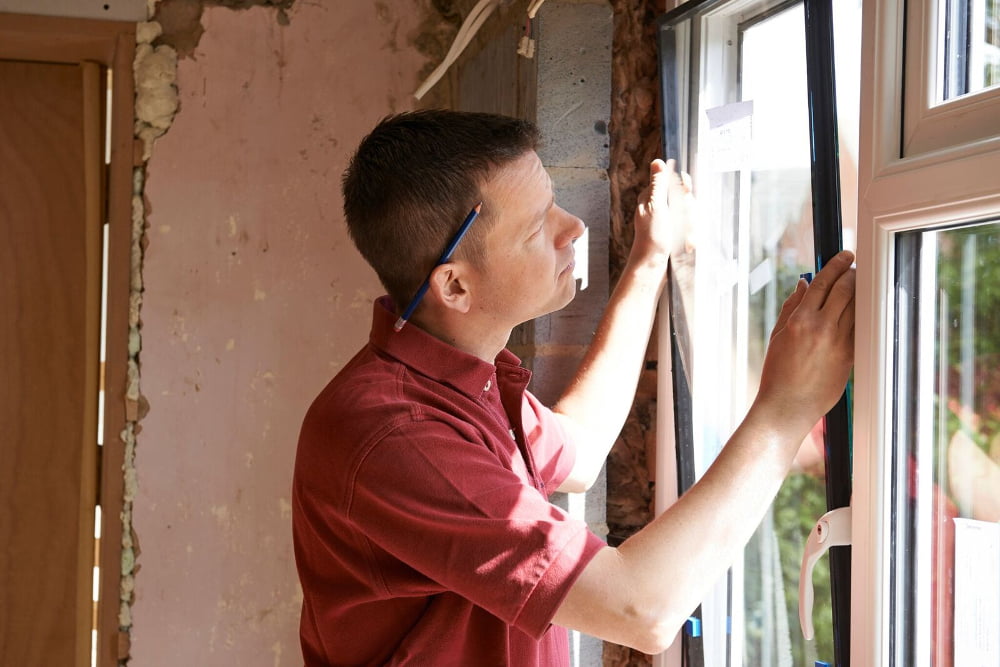 Finding a reliable Calgary windows contractor in a pinch can seem daunting, but you can protect yourself by checking on the information above. Call us 403-621-1149. If you find somebody who carries insurance, has plenty of experience, and is willing to stand by their products, your broken window can become a momentary nuisance that you can move past right away.