Bay windows have always been in fashion, but they are proving to be particularly popular in Alberta homes in 2018. These windows fit virtually any style of home, no matter when it was built. They provide a sense of style and elegance that most normal windows can't match. And, thanks to advances in installation technology over the past few years, they are now comparable to other energy efficient windows when it comes to heating and cooling costs.
What are Bay Windows?
The definition of bay windows includes any set of windows that protrudes outward from the wall of a building. Most bay windows have angles of 80, 135, or 150 degrees. They are usually set up as polygons or squares, creating a window alcove that provides more space for items on the windowsill or even room to sit comfortably while surrounded on most sides by glass. If a bay window has a flat front and angled sides, it is called a canted bay window. If it is rounded on all sides, it is known as a curved bay window. No matter what type of window a homeowner chooses, they very rarely regret the decision. Bay windows offer many benefits to a building, both inside and out.
What Benefits do Bay Windows Provide?
Bay windows provide a panoramic view. This is great for homes that have terrific scenery around them, as is the case with many residences in Alberta. The wider view allows for more angles from which to take in scenery around a home. Additionally, the panoramic view allows more natural light inside, since it offers a wider angle than a typical window that is flat against the wall. For residents of Alberta, this means a chance to get more sunlight during cold winter months. Bay windows also provide better ventilation and versatility than most other windows. You can use them as a centerpiece in your home or as a way of accentuating other design choices.
Energy Efficiency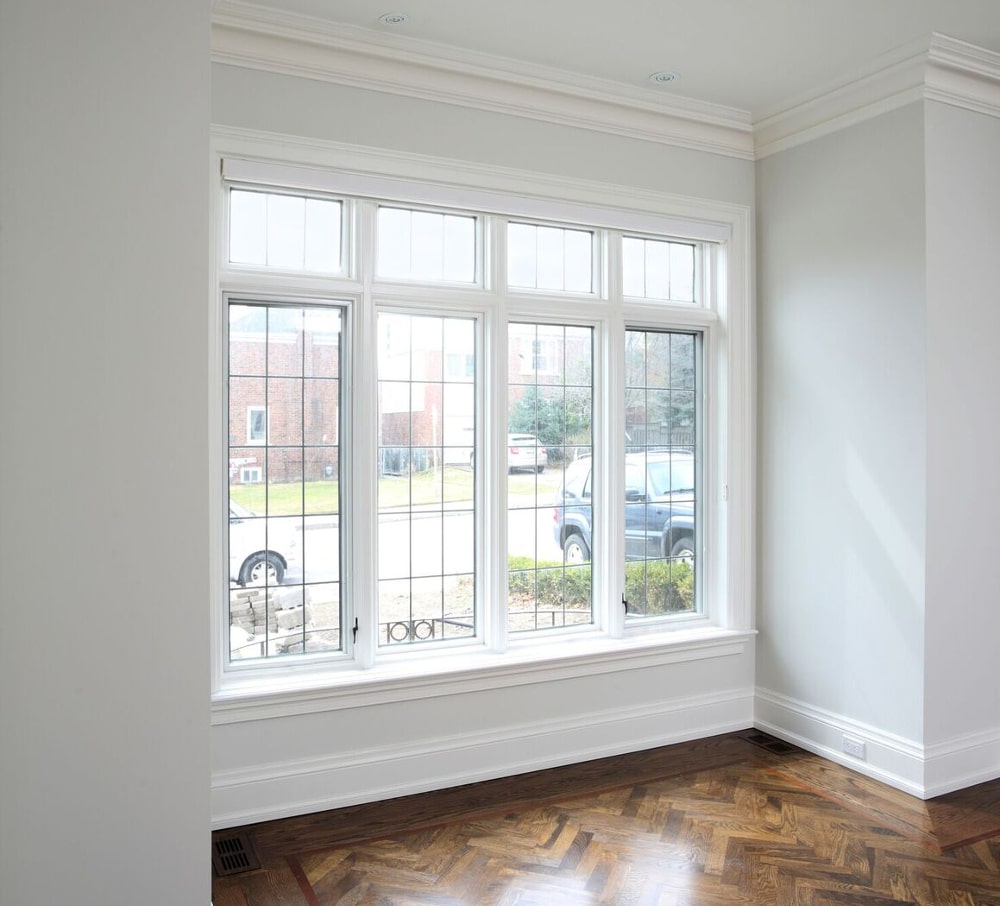 Energy efficiency proved to be a major stumbling block for Alberta residents who wanted bay windows in the past. The windows' wider surface area means more glass, and most kinds of glass allow heat to escape more rapidly than it would through walls. Fortunately, modern bay windows are much more energy efficient, to the point where they are now comparable to other high efficiency windows. These bay windows are fully compliant with Energy Star and NFRC standards, ensuring that you will be able to keep your home warm in the summer and cool in the winter. As long as you hire a good installer who creates an airtight fit for the windows, you don't have anything to worry about on the energy efficiency front.
Homeowners in Alberta have taken notice of the benefits that bay windows offer. Although 2018 is still young, many people are making arrangements to upgrade their homes with these features. These windows offer all the benefits listed above while also improving the look and overall property value of your home. Contact the professional 403-621-1149.