There's just something charming about a centuries-old home. From the high ceilings, to the antique fixtures, to the solid wood floorboards and everything in between, these homes are a spectacular sight to behold. But as with anything else, old homes can give in to the onslaught of time. That includes every aspect of the structure - including its windows.
The tricky thing about the windows of an old home is that it can often be a challenge to tell whether they've damaged the surrounding walls by allowing moisture to seep through. Of course, properly installed, sturdy windows can last for centuries. But nothing lasts forever.
So, is it time to replace those old windows? Here's what you need to know.
Should I Replace 100-Year-Old Windows?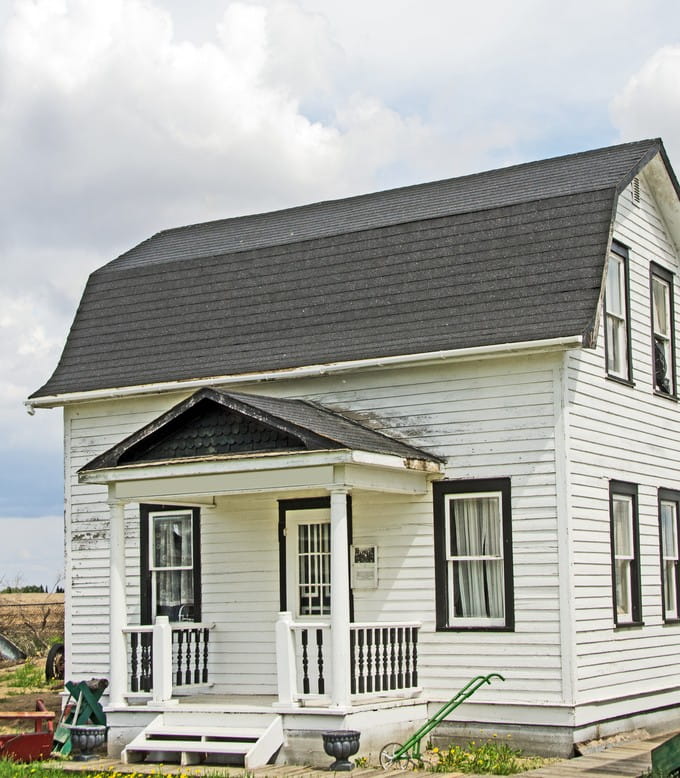 Here's the thing - windows on houses that were built before the 1960's will typically be better than any replacement window you find. They're made of sturdier clean wood, and with the right care and repair, could last well over a couple more centuries. But that's not always the case.
Some old windows might be too poorly maintained that they pose a safety risk. Of course, there are other issues that homeowners might face when it comes to dealing with these older designs. Ultimately, the decision on whether or not you should replace your windows relies on the condition they're in, their impact on your home safety, and your own personal preferences.
So, exactly when should house windows be replaced? Here are the right times to do it.
Rotting walls - Windows that leave room for moisture to penetrate into surrounding walls can lead to significant damage later on. Impairing the structural integrity of your home, water damage and rot can make it easier for storms and other forces to easily knock down a section of your space. Unfortunately, rot that exists in the spaces between windows and walls can go undetected for years. While they might look relatively scot-free on the surface, water damage can creep in on the studs and headers. And often, the only way to find out whether there has been damage is by removing the windows all together. If you feel you need to have your walls inspected for water damage, then call in the pros. They should be able to tell you whether your old windows are to blame.
Aesthetic considerations - You've probably made a few repairs here and there through the years. And although the changes might have seemed minor, they've collectively changed the way that your old house looks. So now, your windows don't really match. If this describes your situation, then yes, it might be necessary to get your windows replaced. Switching to a more modern window aesthetic can help create a more cohesive interior design especially if you've already done a few other repairs around your space.
Emergency egress requirements - In 2015, the International Residential Code started requiring all residential family homes to have at least one emergency egress window in all rooms used for sleeping purposes. The egress window should function as an emergency exit in case of fires or similar events. They should also allow firefighters and emergency responders to enter your home when necessary. Since the code is fairly recent, some older homes might not meet the requirements. Older windows that aren't big enough or that prevent emergency exit and entrance might have to be replaced so your home abides by the law.
What is the Average Cost to Replace Windows in a Home?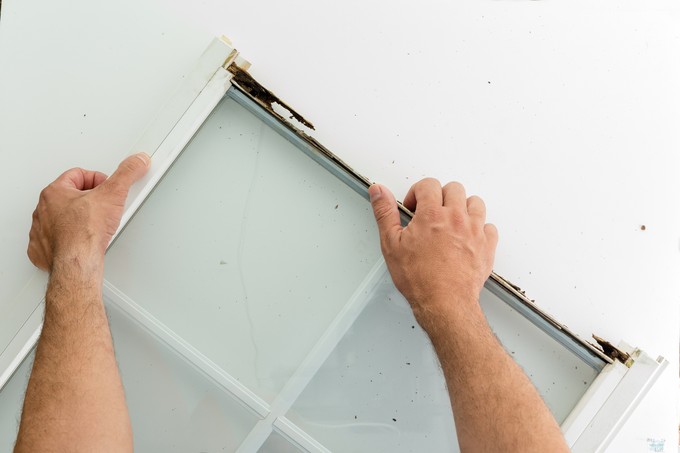 So, how much does it cost to replace windows in old house structures? It really depends. There are lots of factors that come into play if you're considering replacing your windows. Your choice of material, design, size, and whether or not you're replacing the frames as well can significantly impact the price of the project.
In general, you should expect to spend around $450 to $600 on vinyl replacement windows. These types of windows appear sleeker and more contemporary, and they might last anywhere from 20 to 40 years. They rarely incorporate any sort of intricate or decorative elements since they're designed for cost-efficiency and functionality.
If you want to maintain that old house charm, then wooden replacement windows might be a better choice. Each window installation might set you back $800 to $1,000, so they will be pricier in general. This is mainly due to the fact that wood is harder to source than synthetic materials like vinyl. But in effect, you'll be able to retain that warm, classic aesthetic.
It's also worth mentioning that wooden windows are known to be better are weight-bearing. So, if you were hoping to replace large bay or picture windows, then wood would be better for its ability to sustain structural integrity despite being quite large.
Trust the Pros with Your Window Replacement Needs
If you think you might need to have some really old windows replaced, make sure you call in the pros. Our trusted services have been around for years, giving old-home owners the insight they need to call the right shots on antique windows. Reinforce your home, achieve that new aesthetic you've been dreaming of, keep your structure up to code, and do it all within our wallet-friendly prices.
A window replacement doesn't have to cost you a fortune. Call our hotline at 866-591-9957 and get a quote today!