For those who are looking at casement windows as an option for their replacement or new windows, the devil is in the details. Casement windows have been a window design for more than four centuries, and in fact, was a popular choice for the noble classes in medieval Europe. The windows themselves are an ideal choice for the modern North American home and provide a flexible and yet timeless look that will ensure these windows never go out of style. So, what exactly are casement windows?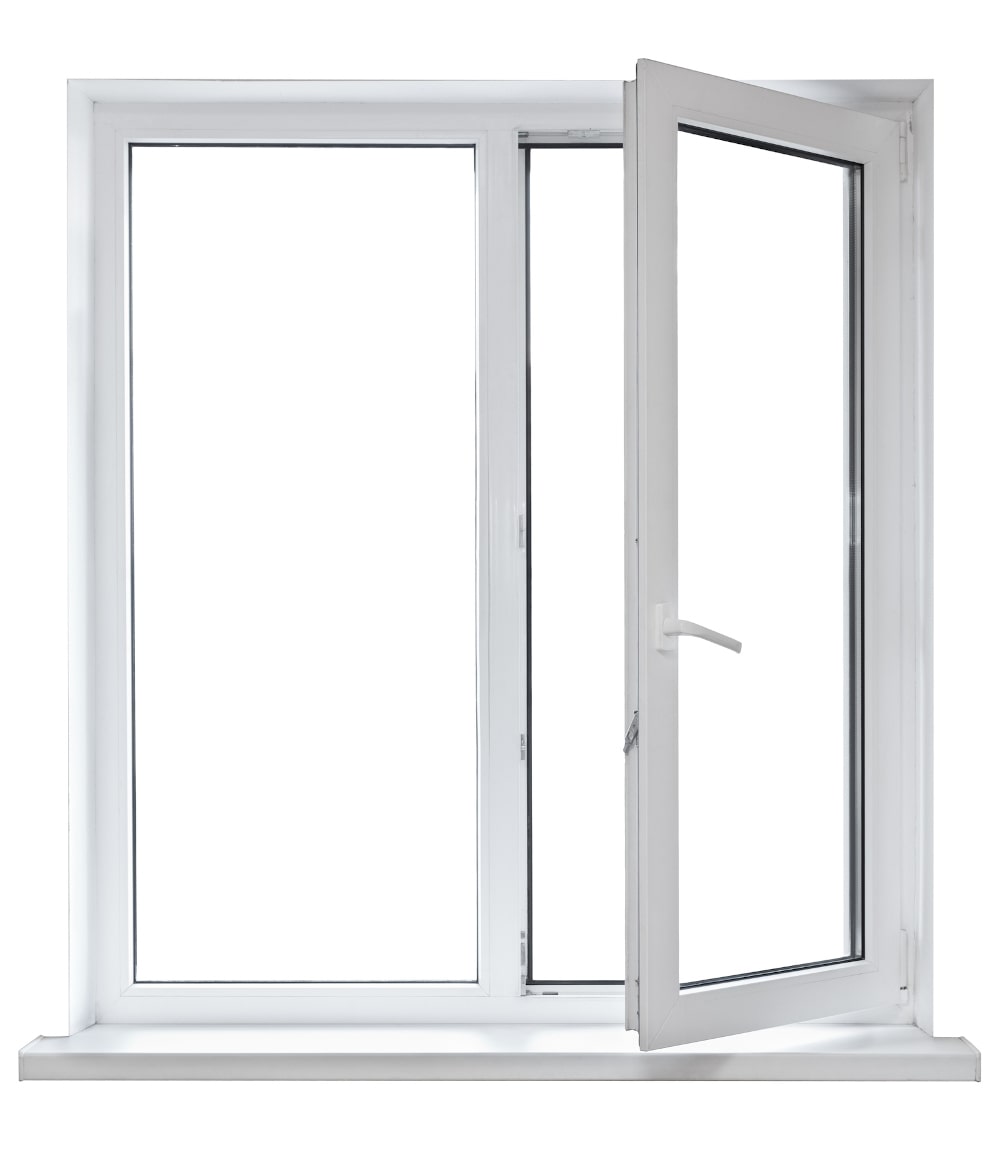 What are casement windows?
When you compare casement windows vs sliding windows, you will quickly notice that casement windows are the more traditional look for a window. Casement windows typically are a window that opens out with a standard side-hinge design or an ergonomic crank. However, when you compare casement windows vs awning windows, you will notice that unlike the vertical opening, casement windows swing open from the side to provide maximum airflow.
Can casement windows open inwards?
As casement windows are designed to open outwards, they are not able to open inwards as well if you are looking for an inward esque opening window you may want to look at the differences between a casement window vs sash window. However, the majority of window options normally swing, or open outwards.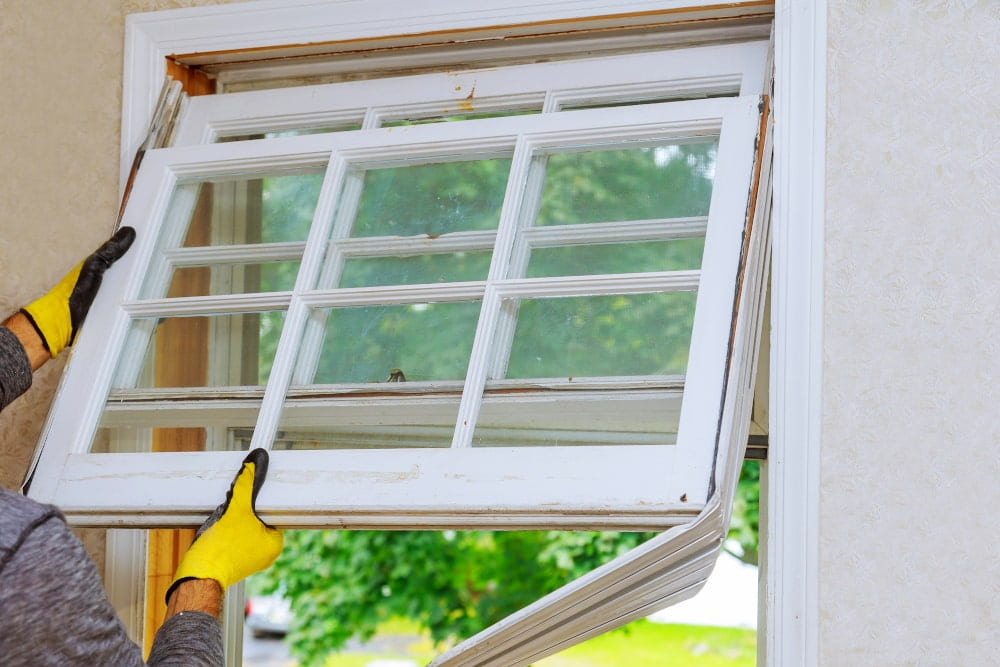 Casement Window Installation
When you look at casement windows vs double hung windows in terms of installation, you will notice that they are quite similar. Casement windows are generally installed vertically, and casement windows and doors have a very similar installation pattern and process.
For some of our clients, they have preferred to install a row of casement windows which allows for excellent ventilation, and natural light for your space. You may be asking yourself, can casement windows be installed sideways? Well yes, but that would make your casement window an awning window!
Casement Window Materials and Finishes
Casement windows have continued to be acceptable and sought-after window replacement option here in North America. Whether you are looking to find the perfect window for your modern home or something for the cottage that will work with a rustic look, the noble casement window is one of the most versatile options on the market. Below are some of the finishes and materials that you can find your next casement in!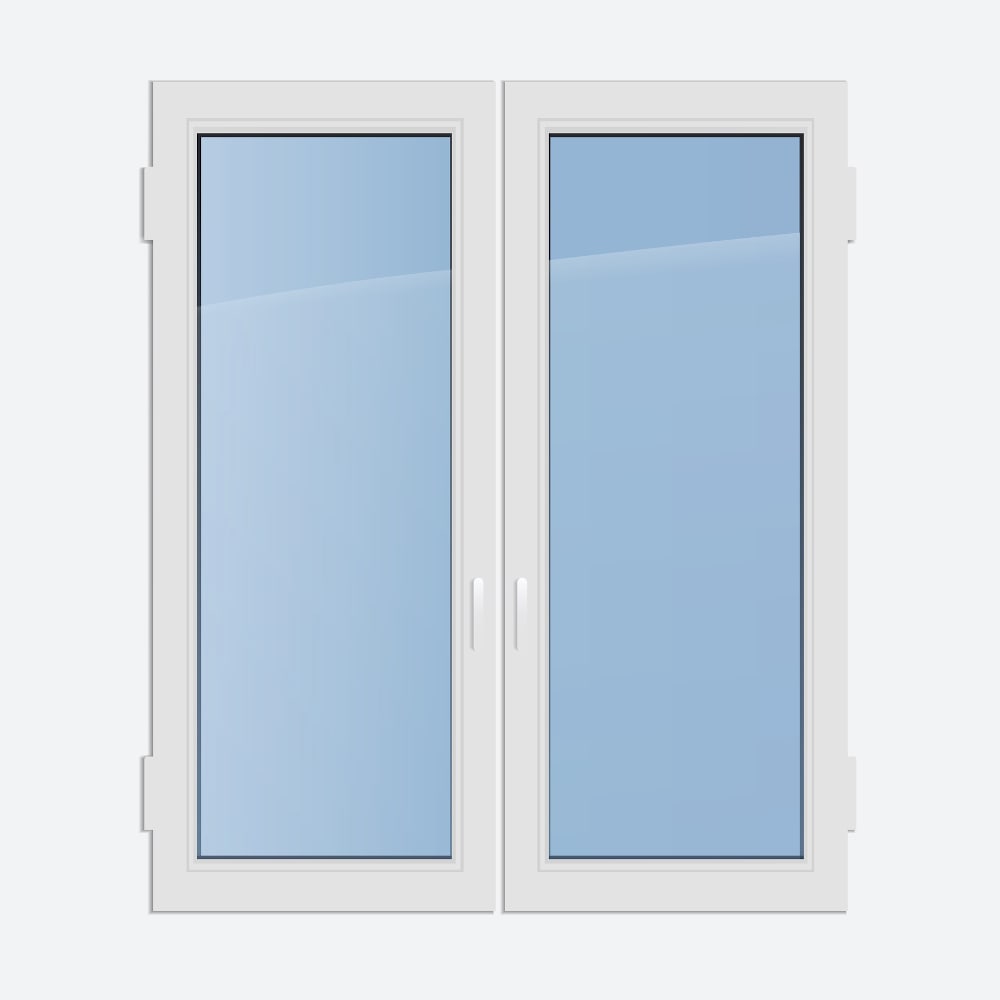 Vinyl Casement Windows
Vinyl casement windows are perfect for those homes that experience a lot of rain, or extreme heat. Vinyl is known in the industry as one of the industry standards, and due to its ability to retain its shape and waterproof qualities, it has quickly become one of the best options for traditional homes. Vinyl casement windows come in several styles and colours, and with its UV-resistant finish, you can rest assured that your window frames will retain their colours for years to come.
Wood Casement Windows
Wood is the traditional choice for casement windows, and for a good reason, it is a classic look that will age with the home. Today's wood frame options allow homes to enjoy a weatherproof option that still gives a rustic or traditional look that may go with their overall design motif. Wood is also an excellent insulator as it has a low heat and cold transfer score when compared to like materials. Our wood casement options include several pre-treated and natural options and colours that will be able to match your home with ease. The biodegradable and earth-friendly option of the wood frame is a little pricier, and it is best to contact one of our reps in store or online if you are wondering how much do wood casement windows cost?
Fiberglass Casement Windows
Fibreglass is a durable and weatherproof option that can ensure your windows and frames last a lifetime. Fibreglass frames are some of the toughest in the industry, and because of this, they are about 25% more expensive than vinyl options in most markets. Naturally, fibreglass comes in a wide variety of colours and designs, and no matter the look you are going for, it most certainly exists in fibreglass.
Casement Window Sizes
When it comes to casement windows, the one thing that you need to know is that there is a maximum in terms of size. As these windows are side hinged, the hardware does have a maximum weight load, and thus casement windows are not always the largest. However, as you can double, triple or even quadruple your style, you can have an entire wall of windows if you wish. The standard width for a single casement window unit in the industry is between 1 foot 5 inches and 3 foot. This means that you could have 5-3-foot casement windows to create over 15 feet of windows! The possibilities are endless, but the important thing is that your casement windows are fully customizable to create the look you want in your home.
Casement Window Hardware
Naturally, windows come with some hardware, and the casement window is no different. The window can either be a double manual hinge, or a crank, depending on your wishes. As well, you can install locks, as well as any other hardware options that fit your overall motif. You may be asking yourself, do casement windows have screens? The answer is it depends, but all our casement windows do have the option to have screens included during installation.
Can casement windows be repaired?
Yes! Casement windows can be repaired, but only to a point. If you are dealing with an older window that has taken wind, water or UV damage, it may be past the point of repair. As well, the hardware and surrounding frame may be able to be replaced, but we can only assess the state of your frame and the hardware if we are on site. Therefore, we offer our onsite inspection as one of our team members can provide you with our expert opinion on the validity of a repair option and also provide you with an accurate quote for replacement windows if you choose to go down that route as well.
Casement Window Need to Know
If you are looking for a window that can do it all, the casement window is window type that you should be looking at for your replacement windows. Let us compare a casement window vs a picture window. The casement window provides you with the ability to provide your home with ample light, ventilation and an easy to operate the opening mechanism that can help prevent future issues with robust hardware. A picture window is simply a window, without the ability to open or provide you with anything except natural light. So, what, else should you know about casement windows:
Can be opened via a crank or manual side hinge
Commonly installed vertically, much like a door
Can be combined with other casement windows to create a bank of windows in a space
Casement windows have a variety of hardware options including cranks and screens
Casement windows are a classic look without being traditional
Casement windows come in wood, vinyl and other frame materials with a range of styles and colours.
Final Thoughts
Casement windows are some of the best in the industry in terms of the overall design and the look of the physical window. It is a classic look without sacrificing the functionality of a window. Casement windows offer excellent ventilation, quality natural light, and most importantly is easy to use, no matter who is looking to open the window from the inside. With quality hardware, you can easily lock your window and prevent bugs or other pests from entering your home with high-quality screens. The casement window is one of the most versatile window options on the market.
No matter if you decide to go with wood, vinyl or something else, casement windows can provide you with the style and colour choices to make things a little easier on you. If you or someone you know is looking into casement windows or replacement windows in general, tell them to chat with the team at Canadian Choice Windows & Doors. For more than a decade, the team at Canadian Choice Windows & Doors has been providing our expert advice and handcrafting custom replacement and new windows for our clients. With our vast experience and devotion to quality customer service, you will be hard pressed to find a better window company int eh country. Call or click today and find out why Canadian Choice Windows & Doors is one of the premier sources for all thing's windows here in the Great White North.