Table of Contents
How to Buy Windows for Your Home
For many, the process of buying windows can seem like a daunting one. Many do not know the difference between a sash and a side jamb, and with the choices in colour, make, and style, it would be nice if there was a guide for window replacement that was clear and concise. Well luckily for you, the team at Canadian Choice Windows & Doors has brought together a buyers guide to windows that will help you start to understand what you are looking for and will help with some of the lingoes that you will hear in your local area. Our vinyl window buying guide will go through the anatomy of a window, the styles of windows, the materials that you will see, and finally what to look for in a window.
This is a pretty comprehensive guide that will help you understand how to buy windows for your home. We want to make things easy for you and your family, and whether that is empowering you through our helpful guide, or providing you with quality installation services, the team at Canadian Choice Windows & Doors cannot wait to be there for you. So, up first is the anatomy of a window, and we are talking head jambs and sills!
Window Parts Anatomy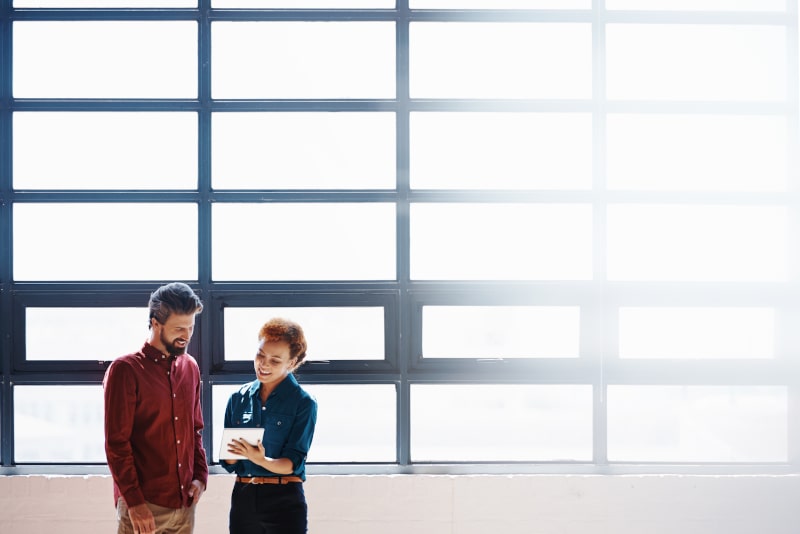 What is a head jamb?
Also known as the head of the window, a head jamb is the horizontal top part of the window frame.
What are the grills or muntins of a window?
Grills or muntins, depending on where you are, are the small pieces of wood or other material such as metal or vinyl that are used to divide panels or give the appearance of a division on a window. Grills can easily be installed in between two panes of glass for double pane, or triple pane options, or directly on the glass for single pane. They are generally used for decorative purposes, and most companies will allow you to remove muntins at little to no cost.
What is glazing?
Glazing in terms of windows is an older term for a window pane. Professionally, those who install windows are called glazers. Windows can be single glazed, double glazed and triple glazed, depending on the model, the customisations and the style of the window a client wants.
What is a window pane?
A window pane is a single sheet of glass that is inserted into a window frame to provide natural light into a room while keeping the elements out. Generally, two panes are used to create a standard window in Canada. However, window companies offer a variety of standard and custom window options that can be single pane, double pane, or triple pane, depending on the window, the style and the customer's needs.
What is a sash?
A sash is the movable part of a window that includes the window pane and the overall mechanical part of a window. Sashes come in multiple variations and looks, and no two sashes have to be the same.
What is a sash lock of a window?
A sash lock is a two-part mechanism that is used to secure the sash to the central part of the frame in casement or double hung windows. These locks are used to help limit air infiltration from outside the home and keep the home safe from intruders.
What is the jamb of a window
The jamb of a window provides the window structural support. Specifically, a side jamb is located on the side, while the top jamb as at the top of the window. Depending on the type of window, tracks and rails may be placed inside jambs to allow for the opening and closing of a window.
What is a stile?
A stile is the main vertical section of the window and is located on either side of the sash. All windows have stiles, and a stiles length will depend on how long the actual window is.
What are the rails of a window
Rails are generally found on double hung windows among others and allow for the window to open and close. Usually, you will have a two-piece rail to allow for the opening and close of a window. Where the window closes, and locks is called the check rail.
What is the sill of a window?
A sill, otherwise called the windowsill is the trim piece that is located at the bottom of the window frame. Generally, sills are designed to direct water and debris downward, away from the building. Inside the home, sills are a great place for plants and décor that looks great and will survive in direct sunlight.
Window Styles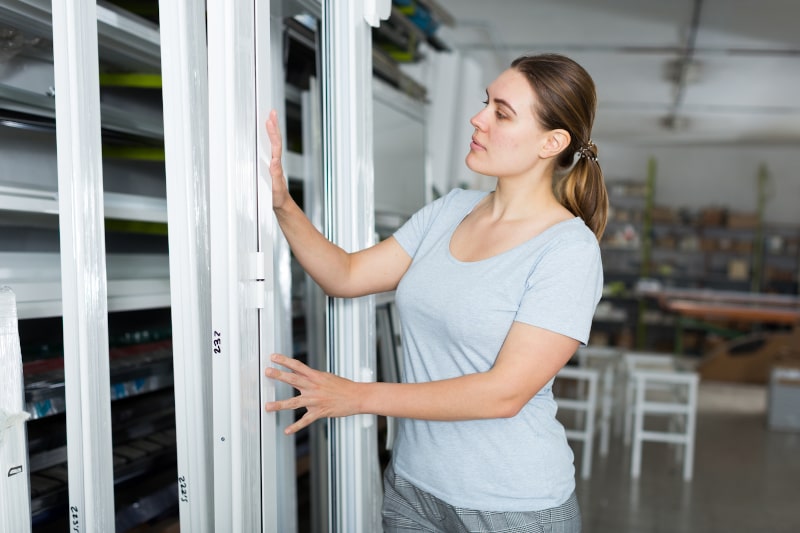 There are a tonne of window styles out there, and no matter if you are looking for a traditional look or a focus on bringing in airflow during the summer, the right window style design is out there. For our window style guide, we wanted to ensure that all of the top window style options were taken care of, and we have brought together replacement window styles that we have seen in the industry and love on any home.
Single-hung windows
Single-hung windows have an operable bottom sash that can tilt inwards for easy cleaning, and airflow when needed.
Double-hung windows
Double-hung windows are one of the most popular windows in today's market and have both a bottom and top operable sash. This means that they can both be open, allowing for controlled airflow, and are often paired with a window screen to be able to be open during all weather conditions.
Casement windows
Casement windows have started to become a mainstay in larger homes and provide a hinged option that opens horizontally. The windows come with cranks and can be used either as a stand-alone window or as a set of windows in larger spaces. The windows are quite energy efficient and lock and seal with relative ease.
Awning windows
Awning windows are often used in basements and upper floors due to the superb ventilation and smaller structure as they hinge at the top, and open outward from the bottom. These windows can be opened in practically any weather condition which has ensured they are a popular pick for both new builds and replacement windows.
Slider windows
Due to their ease of use and low profile, slider windows are a popular choice for bedrooms and bathrooms in most suburban homes. The sashes can be customised and can either slide to the left or right to open the window. Some homeowners have opted for the double sliding window that can open up to bring in fresh air from both sides, which is excellent over a patio or other entertaining space.
Bay windows
Bay windows are some of the most gorgeous windows you can buy, and their elegance not only increases the value of your home but your overall square footage. Bay angles are normally set at 30 degrees, 45 degrees or 90 degrees and the three-window nature of the window ensures that natural light flows into the room.
Bow windows
Bow windows are quite similar to bay windows in which they add square footage to your home. Bow windows are formed in a curved or bowed formation that can either be fixed or operating, depending on what the client wants.
Custom shaped windows
Custom windows are all of the rage, and the team at Canadian Choice Windows & Doors have completed several installations of custom single pane, double pane and even triple pane options. Depending on the space, a custom window can bring in much-needed ventilation, or light, and can be the centrepiece of a room, or simply an addition that adds that little extra feature to tie the room together.
Window Materials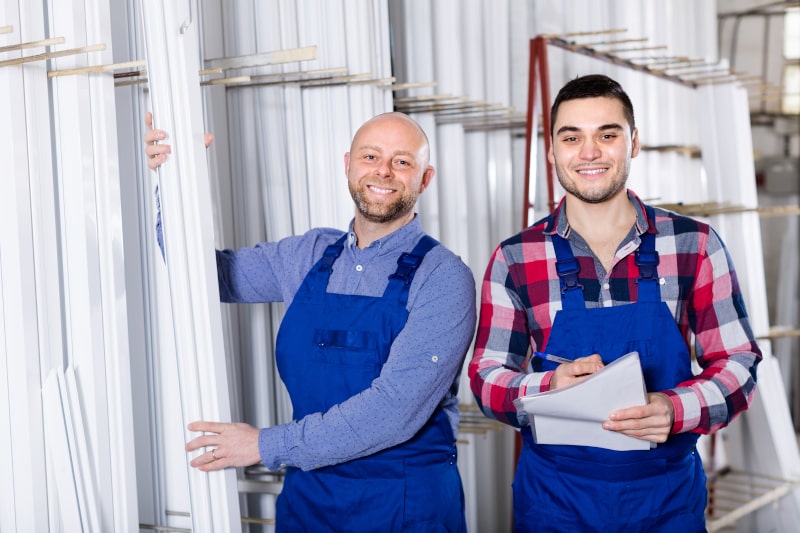 When you are talking replacement window materials, you have to realise that there is no one best window material. Instead, window frame materials are all about what you are looking for in terms of look, price and feel. Most homes choose to go with a vinyl window material for the long-lasting benefits, and the materials ability to last for years without warping. However, there are other window frame materials. Wood is the traditional material that provides a classic or colonial look for a home. The material can be painted to the colour you are looking for and is a relatively easy material to install and mould to your exact measurements. Fibreglass, on the other hand, is known as one of the most robust materials for windows and will last for years in harsh conditions without warping or discolouring.
On the other side, window glazing is up to the client. The standard in the industry has moved from the single glazed window to the double-glazed window. Double glazing provides quality energy efficiency while ensuring temperature and air transfer is kept to a minimum. For those who are looking for the best in energy efficiency, triple glazed windows are the best on the market and will ensure your home or office is saving on energy bills every month.
What to Consider When Buying Replacement Windows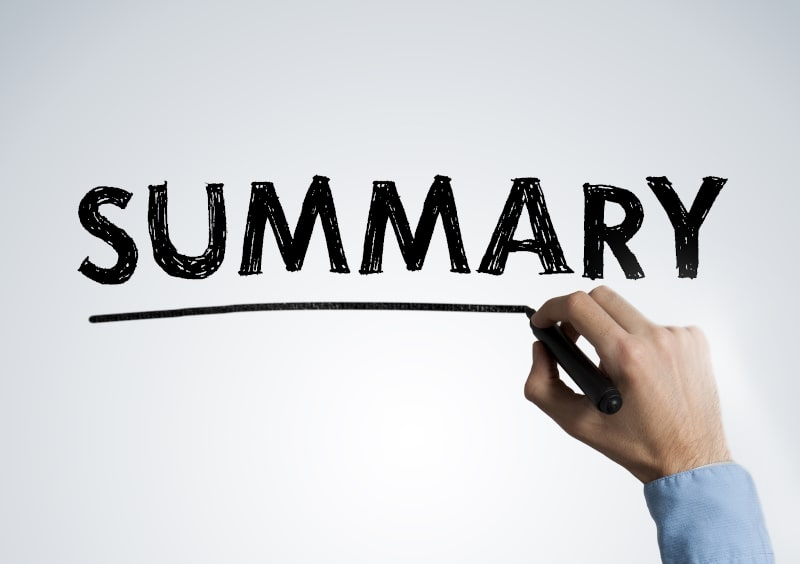 When you are considering buying windows, you need to think of a couple of things. First of all, you will need to consider if you are looking for the best windows to buy for energy efficiency. Secondly, you need to consider who you will be using to install these great windows.
If energy saving windows are what the main reason for your home window installation than triple glazed windows with fibreglass or vinyl is a great choice. While, if you are looking for energy efficient windows without breaking the bank, double glazed windows with vinyl, fibreglass or wood framing will work well. Naturally, shopping for windows is one thing, but it is only half the battle, the other half is finding an installation company that knows their stuff.
Here at Canadian Choice Windows & Doors we know how to install replacement windows and know how to install new windows. It has been our mission since we opened our shop over a decade ago. From bay window installations to custom windows, our team of expert glazers will be able to install and test your windows to ensure they are performing up to standard, and that your frames are waterproof and are not transferring air to the environment. Trust the experts and see how Canadian Choice Windows & Doors can help transform your home into an energy efficient house in a matter of hours with a single phone call!