New Year's Resolution for Your Home: Install Vinyl Windows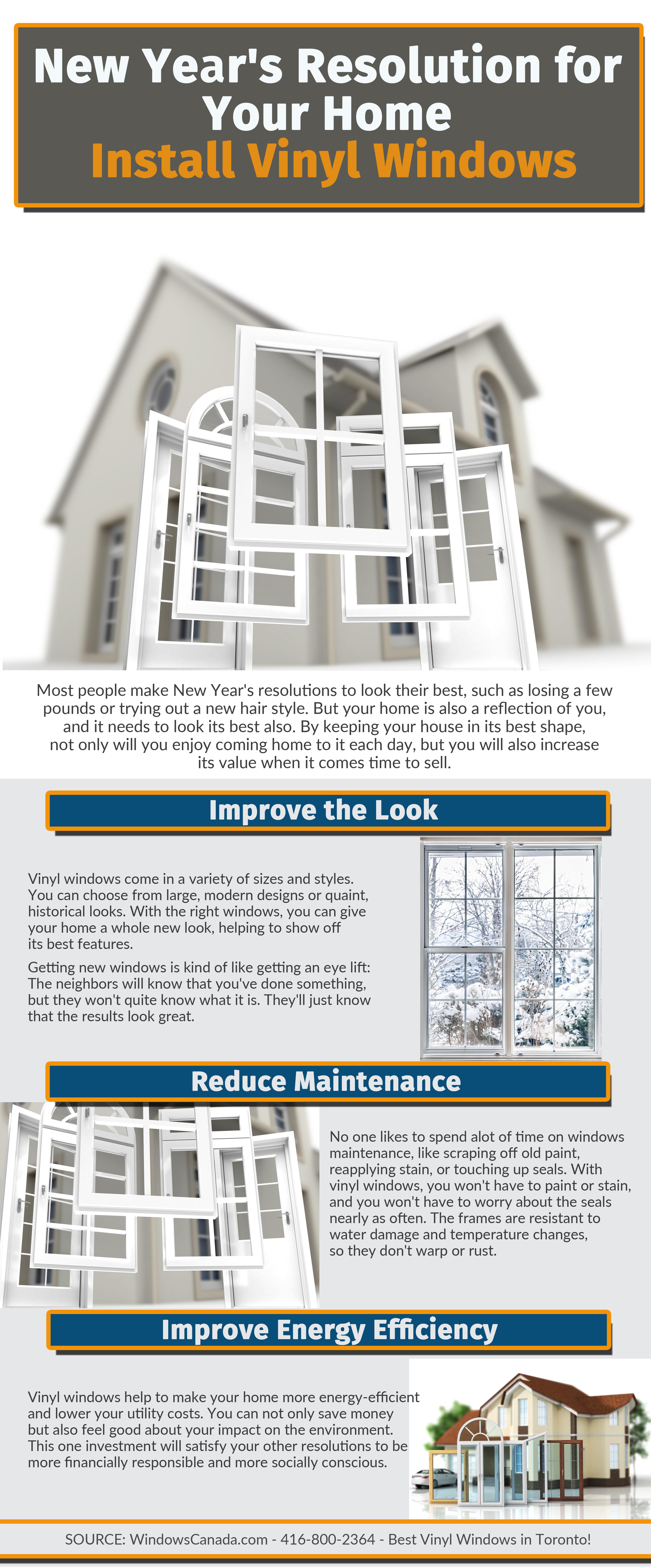 Embed Our Infographic Into Your Website!
Read more
Most people make New Year's resolutions to look their best, such as losing a few pounds or trying out a new hair style. But your home is also a reflection of you, and it needs to look its best also. By keeping your house in its best shape, not only will you enjoy coming home to it each day, but you will also increase its value when it comes time to sell.
One of your New Year's resolutions for your home should be to install vinyl windows. Here are a few reasons why:
Improve the Look
Vinyl windows come in a variety of sizes and styles. You can choose from large, modern designs or quaint, historical looks. With the right windows, you can give your home a whole new look, helping to show off its best features.
Getting new windows is kind of like getting an eye lift: The neighbors will know that you've done something, but they won't quite know what it is. They'll just know that the results look great.
Reduce Maintenance
No one likes to spend a lot of time on windows maintenance, like scraping off old paint, reapplying stain, or touching up seals. With vinyl windows, you won't have to paint or stain, and you won't have to worry about the seals nearly as often. The frames are resistant to water damage and temperature changes, so they don't warp or rust.
You can spend more time doing the things you love and living your best life instead of maintaining your home.
Improve Energy Efficiency
Vinyl windows help to make your home more energy-efficient and lower your utility costs. You can not only save money but also feel good about your impact on the environment. This one investment will satisfy your other resolutions to be more financially responsible and more socially conscious.
Install vinyl windows, and get your year off to the right start. You can then look for other ways to improve the look of your home and save money. You'll be investing in your home's future and creating a more pleasant environment for your family.