How to Find the Best Deals on Vinyl Windows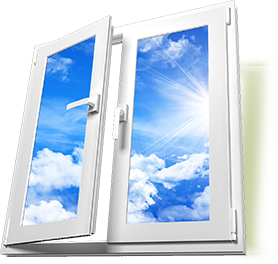 Older windows can drain money. They can cause your energy bills to spike, and they can require ongoing maintenance and repair. Upgrading to vinyl windows can improve the appearance of your home while also improving its energy efficiency. Vinyl windows are also low maintenance, which will save you both time and money.
Though vinyl windows can help you save a lot of money over time, they also represent a significant investment for most homeowners. Fortunately, if you live in Mississauga, you have many options for high-quality vinyl windows that won't cost you a mint. Here are a few things you can do to find the best deals on vinyl windows in Mississauga:
Look Beyond Purchase Price
The price you pay to buy the windows isn't the only price you'll pay to get new windows. You'll also have to pay someone to install the windows, and you may have to pay an additional fee for someone to remove the old windows.
Some Mississauga window companies offer deals that include free removal and installation with the purchase of new windows. Such an offer could save you hundreds of dollars.
Check Out Seasonal Offerings
Sales on vinyl windows are often seasonal. Most people are considering new windows toward the end of winter or during the fall. At the end of winter, people are thinking about the arrival of spring and are checking off a list of maintenance and upgrades they want to perform. During the fall, people are thinking about the arrival of winter and want to make their homes as energy efficient as possible.
You are likely to find some great sales on vinyl windows during these times.
Find Out about Financing Offers
Most people don't pay for their vinyl windows outright. Instead, they put the purchase on a credit card, get a home equity loan or apply for financing. The best vinyl windows companies also offer the best financing options. Some even offer zero interest financing with no money down. You'll be able to get the windows you need without breaking your budget.
Canadian Choice Windows offers great deals on vinyl windows, great package offers that include installation and great financing. If you are ready to replace your windows, check out window companies in Mississauga and then check out our site to see how we come out on top.