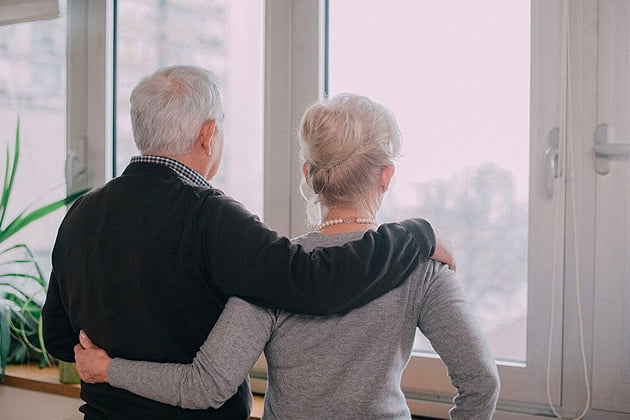 Finding the right home window and door replacement company is essential to a home replacement project done right. Everything from energy efficiency and durability to safety and lighting needs to be carefully considered.
Above all, finding a window and door replacement company in Winnipeg you can trust means doing all the research yourself. We're here to help – look no further: here's a list of the top window companies in your area:
Canadian Choice Windows and Doors
With an average customer rating on HomeStars of 9.4/10 and over 30+ years of experience, Canadian Choice Windows and Doors has been providing Winnipeg residents with the best of energy efficient home replacement windows and doors at affordable prices.
At Canadian Choice Windows and Doors, service and performance are top priority. All of our windows and doors are manufactured in our local Canadian Choice Windows and Doors facility with the help of our licensed trained in-house installers and project managers.
We produce – We install – We maintain.
Be secure in your purchase with us knowing that all Canadian Choice-manufactured and installed products come with our FREE lifetime transferable warranty. Simply contact your local Canadian Choice Windows and Doors branch to book your own FREE in-house quote and consultation today!
Certified DraftLOCK Tech Performance
With our newly developed DraftLOCK Slim Contour Series, experience the benefits of solid, durable window frames with premium energy efficiency at affordable prices.
Our 4 5/8" frames increase your window's stability while our double and triple glazed windows work in conjunction with our Low-E coating technology to reflect heat during summers and absorb it during winters for a comfortable home year- round.
Increase your home's energy rating by up to 25% and save UP TO 50% with our DraftLOCK Slim Plus Contour series vinyl windows – ALL certified as Most Efficient 2022 by EnergyStar and made from 100% eco-friendly and recyclable uPVC material.
Our Reputation
At Canadian Choice Windows and Doors, we take our customers' satisfaction seriously. Being ranked the Best of HomeStars 2022 and with more than 2000+ positive reviews, we've worked hard to install over one million windows and doors across the country.
If you ever experience a manufacturing or installation issue that inconveniences you, not to worry – our customer service team is here to help. We'll send out a team of licensed installers and/or project managers to your property to fix the problem as soon as possible FREE of charge. Your satisfaction is our #1 priority.
Hi-Tech Energy Windows and Doors
As the winner of the Consumer Choice awards in 2010, Hi-Tech Energy Windows and Doors has gained a 9.1/10 customer rating on HomeStars by diligently serving Winnipeg residents with quality window and door replacements made to last.
Hi-Tech Quality and Performance
Hi-Tech Energy Windows and Doors offers its customers access to its weather-resistant and durable SUPERCORE system, designed to save on energy and heating costs. WIth a solid internal surface and airtight santoprene seals, keep your home cozy and leak-free.
Get any window of your choice with Hi-Tech's customizable SuperCORE window systems, designed to manufacture windows to meet your home's unique needs. Experience a contemporary modern window look to keep your home sleek, stylish, and classy.
Our Reputation
If you're in Winnipeg and wondering if you're in the service area for Hi-Tech Energy Windows and Doors, wonder no longer. Hi-Tech is happy to serve all Winnipeg and surrounding residents; they'll send a local associate to your door for a quote and consultation upon request.
Interested in customizing your windows and doors with additional features? Let your associate know in advance and they'll make it happen. Perfect your home just the way you want it with Hi-Tech Energy Windows and Doors today!
SmartTech Windows and Doors
Since 2005, SmartTech Windows and Doors has been a mainstay of the Winnipeg area, servicing over 50,000 homes with their personalised window and door replacement services. Now with an all-new referral program, reap the rewards with SmartTech Windows and Doors.
Locally-Made Affordable Windows
At SmartTech Windows and Doors, providing windows and doors directly from the manufacturer to you is key. Taking pride in a direct, no-middleman approach is central to the SmartTech identity.
With easy payment plans, enjoy SmartTech's EnergyStar certified windows with a wide variety of windows and doors ranging from end vent sliders and fixed casement to steel doors and french doors.
Diversity in Simplicity
SmartTech Windows and Doors always has its arms open to new customers in the Winnipeg area. Contact them for your free scheduled quote and consultation today and take advantage of their easy payment plans designed to make windows and doors accessible to all Winnipeg families.
With excellent Google reviews and a talented team of installers, SmartTech windows and doors is sure to not disappoint. Explore their range of various windows and doors built for any room – ALL secured with their free lifetime transferable warranty.
Polar Windows
If you've ever heard of a reference to Powered Home Technology, then you would have already encountered Polar Windows main trademark. As a local Winnipeg company, Polar Windows has been working hard since 1976 to bring their extreme performance windows to the market.
Keeping The Style with Performance to Match
Incorporating galvanised steel, triple-pane sealed window units, and a blend of argon and krypton gas for increased insulation, exceeding industry standards is the name of the game at Polar Windows.
Additionally, Polar's Power Glass reflects up to 90% of radiant heat back to its source which serves to keep your home cozy both during winters and summer, blocking out harmful UV rays thanks to their tempered, maintenance-free window frames.
Our Reputation
Currently servicing Alberta, Saskatchewan, and Manitoba, Polar Windows is keen to make quality window replacements accessible to more Canadians. If you ever have a problem with your windows and doors, contact their customer support team for maintenance.
Protecting both you and your home are top priority – that's why Polar Windows' products come equipped with 10 year warranties on their fiberglass screens as well as a FREE in-home quote and consultation available to you upon request.
Ecoline Windows
With an impressive average custom rating of 9.2/10, Ecoline Windows and Doors doesn't hold anything back when it comes to quality. Commitment to quality window and door replacement is just one piece of the puzzle for Ecoline Windows and Doors.
Top-Tier Efficiency and Class
Certified NAFS-11 grade by EnergyStar, Ecoline windows and doors rely on sturdy frames and physique to keep the cold at bay. WIth a 25 year warranty on vinyl frame and sash members as well as full transferability at NO charge, be secure with your purchase in Ecoline Windows and Doors.
Stop drafts and leaks from entering your home with Ecoline's ENERGY STAR rated window providing high performance triple or double-pane protection against the elements, along with Low-E coating and intuitive, easy to use hardware features.
Windows for Every Home
Find a window for any home with Ecoline's customizable window options. Browse through a selection of more than a dozen colours and various interior and exterior finishes to find the look that best suits your home.
With a guaranteed direct price and warranty from the manufacturer, enjoy Ecoline window and door replacements today by booking a free quote and consultation with your local Ecoline Window and Doors agent.
Weather Pro
Weather Pro has been providing quality products and services to residents of Winnipeg for many years, helping them move closer towards their home renovation goals and dreams as experts in the manufacture and installation industry.
Offering high-quality, efficient products that are equipped for the Canadian climate with the latest advances in window and door technology, the team at Weather Pro Windows and Doors is committed to serving the Winnipeg community, with excellent feedback and high reviews across the board.
Pioneer Window & Door MFG.
Serving the residents of Winnipeg for over 30 years, Pioneer Window & Door MFG. offers a wide selection of factory-direct custom windows and doors that are Energy Star certified and made for the demands of the harsh Manitoba weather.
Pioneer Window & Door MFG. is there for the residents of Winnipeg, with 24/7 professional emergency services and a dedication to servicing your installation and repair demands. From window and screen repairs to commercial glazing and balcony enclosures, they hold a rating of 4.2 stars on Google based on over 100 reviews.
JEH Windows & Doors
With customized windows and doors made to suit the Winnipeg climate, JEH Windows & Doors brings high-quality and energy-efficient products to the community with expertise and the highest standard of care. They offer a large selection of window and door styles, as well as endless glass possibilities and custom-built products made with quality materials.
Optimized for maximum performance, JEH Windows & Doors brings Winnipeg residents products and services that will be the perfect fit for their home renovation goals. With eco-friendly construction and the newest of window and door technology, their high ratings reflect how essential they are to the Manitoba community.