The Value of Equity
In most cases, closing on a home involves getting the house officially appraised. This sets its price with your mortgage lender as well as the local government for tax purposes. If you get replacement windows put into your home fast, you immediately increase your equity beyond that appraised price. This can help you should you run into a period of financial need later on, since getting things like a home equity loan becomes much easier. If you have private mortgage insurance attached to your purchase, an increase in equity also brings you closer to getting the need for that insurance removed. The higher you can boost your home's value, the less you will pay in terms of actual mortgage fees.
A Mostly Empty House
Depending on how you time your windows project, you can benefit from having a wide open house to work with. If you are able to set the installation project for a date before you actually move in, this means that there's no clutter to get in the installers' way. It also means that you can consider options which would give you better interior lighting without having to first rearrange your inside floorplan to get the most out of those improvements. Having the windows installed before the move in day means that you can arrange your furniture and possessions without having to change things after the installation. Even if you've already moved some things in, taking on this project early gives you many more options.
Immediate Cost Savings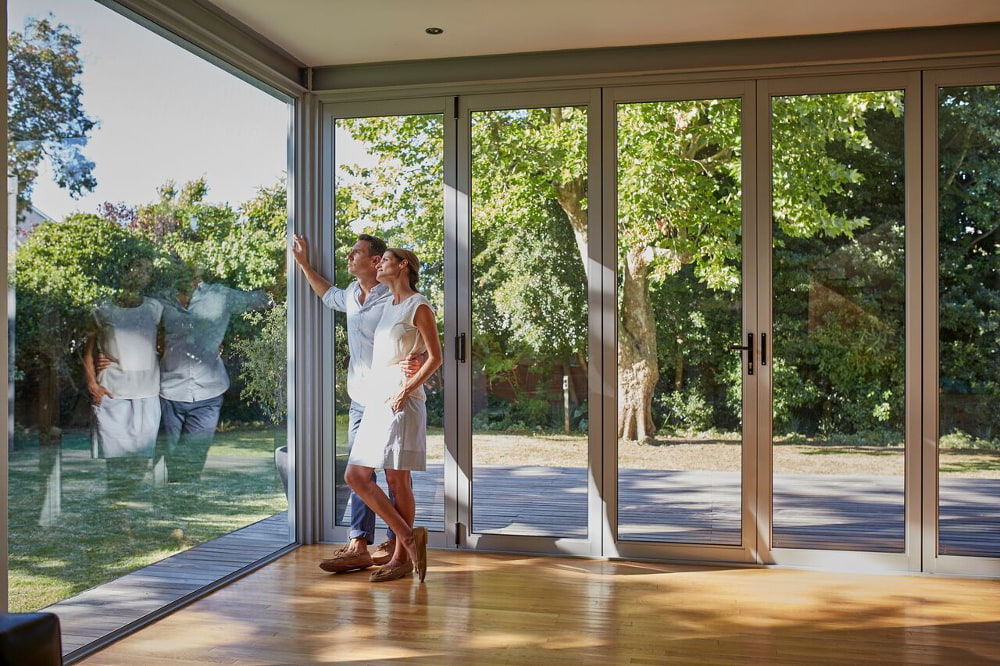 One of the main reasons to get replacement windows is that this is one of the most cost-effective home improvement projects available. By installing your replacement windows right away, you can benefit from a number of different cost savings. First of all, your initial utility bills will all be lower than you may have otherwise expected thanks to the increased energy efficiency that the windows provide. Secondly, you may be able to take advantage of the gap between when you close on a home and when you make your first mortgage payment to pay a higher portion of the installation cost up front. This allows you to save even more on financing options later by providing a larger down payment.
You should definitely make sure that you install the very highest-quality windows possible, and getting those replacement windows should be high on your priority list once you've bought a new house. The sooner you take on this home improvement project, the better off you will be, both in terms of your immediate finances and the overall equity of your home. Get our new windows in Winnipeg by calling us 204-813-1096. If you live in Manitoba you definitely need to know top replacement windows companies in Winnipeg.