How to Tell if It's Time for New Windows
Windows play a major role in your home's energy efficiency and look. New modern windows not only make your house look more stylish and inviting, but also contribute to its comfort. If your windows look shabby and your energy bills are high, it's the right time for you to think about windows replacement. Please check the infographic for more tips on how to decide whether your existing windows need to be replaced.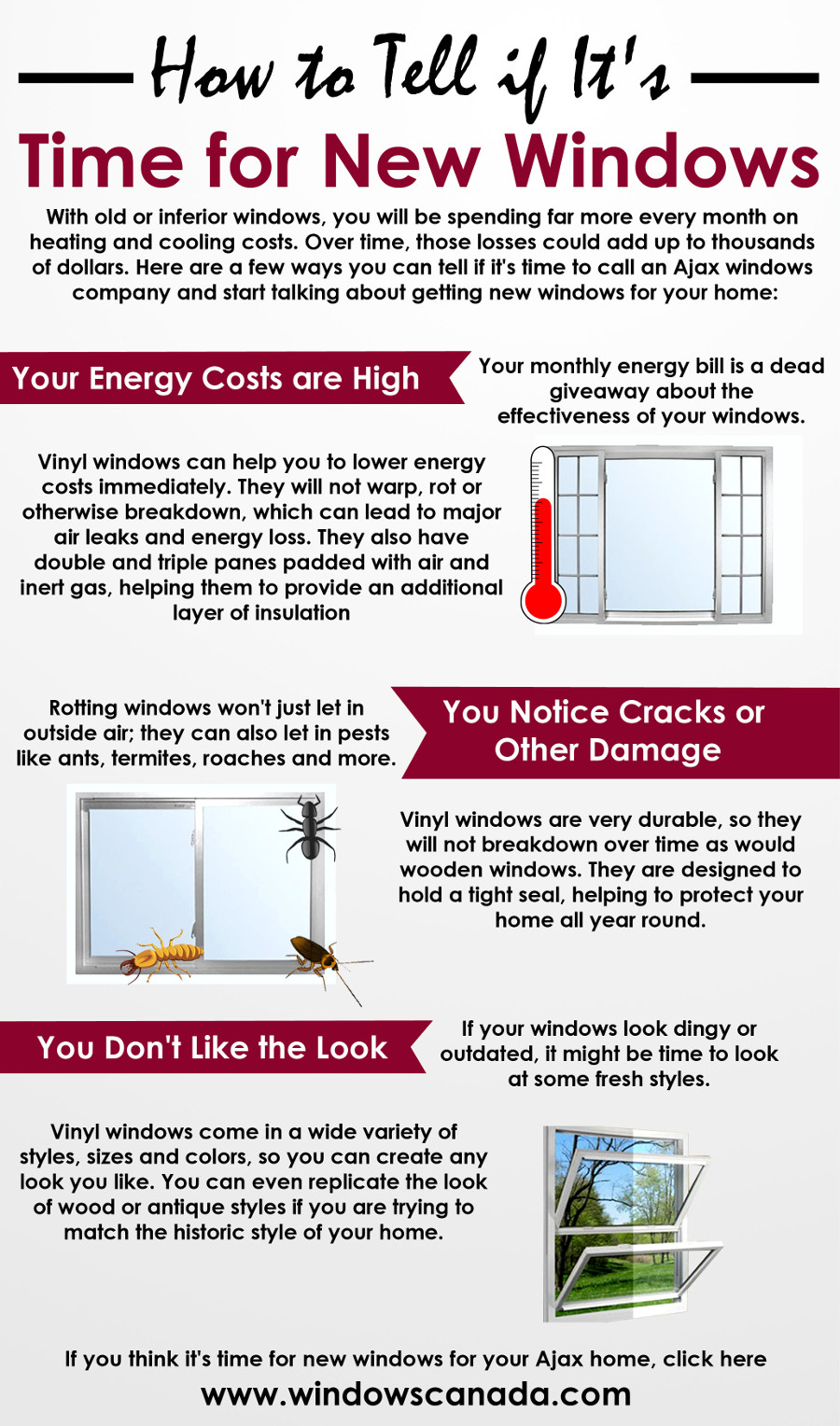 Embed Our Infographic Into Your Website!
Read more
Signs to Replace your Existing Windows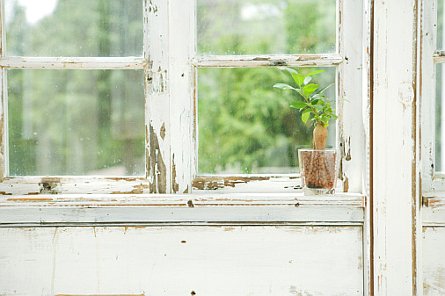 Your windows play a huge role in how well your home conducts energy. With old or inferior windows, you will be spending far more every month on heating and cooling costs. Over time, those losses could add up to thousands of dollars.
Windows also have a big impact on how your home looks from the inside and the outside. Bigger, more stylish windows can make your home seem more modern and more inviting.
Here are a few ways you can tell if it's time to call an Ajax windows company and start talking about getting new windows for your home:
Your Energy Costs are High
Your monthly energy bill is a dead giveaway about the effectiveness of your windows. If you have eliminated other sources of high energy usage, such as regulating your thermostat and replacing your appliances with energy-efficient models, you should start looking at your windows.
Vinyl windows can help you to lower energy costs immediately. They will not warp, rot or otherwise breakdown, which can lead to major air leaks and energy loss. They also have double and triple panes padded with air and inert gas, helping them to provide an additional layer of insulation for your home. Without that, your windows are little more than thinly covered holes in your home, letting out all the heat you need.
You Notice Cracks or Other Damage
Rotting windows won't just let in outside air; they can also let in pests like ants, termites, roaches and more. The damage doesn't have to be as obvious as a rotting frame for your windows to be vulnerable. Carefully inspect the seals around your windows to make sure they are not decaying or that they were improperly installed.
Vinyl windows are very durable, so they will not breakdown over time as would wooden windows. They are designed to hold a tight seal, helping to protect your home all year round.
You Don't Like the Look
It may be time for new windows just because you don't like the look of your old ones. If your windows look dingy or outdated, it might be time to look at some fresh styles. Vinyl windows come in a wide variety of styles, sizes and colors, so you can create any look you like. You can even replicate the look of wood or antique styles if you are trying to match the historic style of your home.
If you think it's time for new windows for your Ajax home, click here to contact a reputable Ajax windows company that will give you some of the best prices and best service for new vinyl windows. You'll soon be enjoying the look and performance you want for your home.