3 Budget-Friendly Holiday Decorating Ideas
Many people get in the holiday mood only after dressing up their homes using a full set of beautiful decorations. As a matter of fact, driven by their desire to create the perfect look and ambiance for a special occasion, Canadians outspent Americans on a per capita basis this Halloween, pushing our country's Halloween economy to the $1 billion milestone. Most likely, this spending trend will also encourage families to splurge on holiday decorations for Christmas and New Year's Eve.
3 Creative Decorating Suggestions for Budget-Conscious People
The good news is that you can still improve your holiday decorating game without breaking the bank this year, by exploring a few ingenious, out-of-the-box methods to style up your indoors and prep them for the cold season. Here are three creative holiday decorating ideas that you can use to embellish and personalize the inside and outside of your home on a budget.
1. Create Colorful Pillow Presents.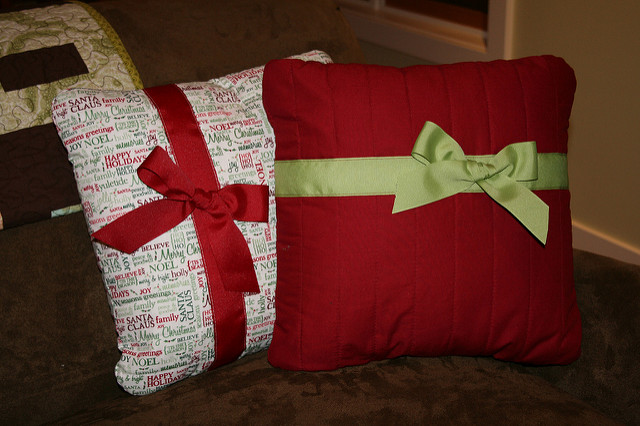 Let's start by introducing an idea that would cost you absolutely nothing, considering that you most likely have a set of throw pillows somewhere in your house. Take a ribbon and tie it around a pillow. Connect and secure the ends of the ribbon using glue, and attach an oversized bow on the front side of the pillow to add the wow factor to your DIY decoration.
2. Decorate Your Large Appliances.
You don't really need to invest hundreds of dollars in expensive, glittery garlands and lighting solutions, especially when you can use inexpensive adornments to beautify your large appliances. For instance, you could turn your refrigerator into Frosty the Fridge, the new focal point of your kitchen, by following a few basic steps.
For this fun task, you'll need paper, double-stick tape and scissors. To complete this DIY decorating project, you will have to cut strips and circles of wrapping paper to craft the perfect set of nose, mouth, eyes, scarf, and buttons for Frosty, and add the tape to the back of the pieces of paper to attach them to your fridge. Undoubtedly, this is the easiest way to build a snowman from scratch indoors while keeping your hands toasty.
3. Deck Out Your Windows.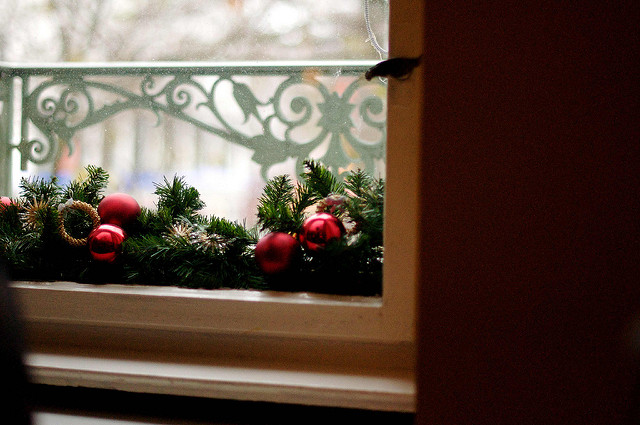 If you want to add real value to your windows during the holiday season, keep in mind that you can deck out these surfaces in countless ways, using window paint markers or glitter sprays, and a wide range of cheap decorative materials, such as confetti, glitter, velvet ribbons and candle holders reflecting your preferred color scheme. Add candy cane garlands; dress up your windows using mistletoe camouflaged in attractive "kissing balls", or come up with your own wreath-bedecked window design.
Unleash Your Creativity to Design Stylish Holiday Decorations
The value of the party supplies, cards, office supplies and stationery bought by Canadians in December 2014 was estimated at $142.5 million. If you're looking forward to limiting your spending on seasonal adornments this year without making any aesthetic compromises, try the holiday decorating ideas that we've shared with you in this article to improve the look and feel of your home on a budget.